Customers
Baloise
The Baloise logistics centre uses 3V ROOMS to administer internal meeting rooms and to manage over 400 parking spaces.
Bank Vontobel AG
With the introduction of 3V ROOMS, Bank Vontobel was able to achieve significant improvements at their reception desk in terms of improved discretion, data protection for clients and more efficient work processes.
Bern University of Applied Sciences BFH
Bern University of Applied Sciences BFH has used GARAIO ROOMS to achieve better utilisation of infrastructure and has been able to moderate a current shortage of space by means of optimised room management. The avoidance of periods of inactivity can firstly realise available potential savings, and at the same time significantly reduce the administrative burden of planning and room management.
Credit Suisse
Bei der Credit Suisse übernimmt ROOMS das Buchen von Sitzungszimmer aller Art – beispielsweise an den neuralgischen Kundenempfangszonen, wie der Paradeplatz in Zürich. Einfache Meetings werden direkt aus dem Outlook gebucht – im weltweitem Einsatz werden aber auch komplexe Videokonferenzen organisiert.
DM Drogerie Markt
DM (Drogerie Markt, Germany) uses 3V ROOMS to manage all their meeting and training rooms. Employees can order rental equipment and even specialist books are administered using 3V ROOMS.
EnBW
Every meeting room in each of EnBW's locations is managed by 3V ROOMS. This relieves the burden on collection points in particular. Various interfaces to Minvera, SAP etc. are available for billing and stock relief.
Gas Connect Austria
Gas Connect Austria uses 3V ROOMS to book meeting rooms directly from Outlook. Gas Connect's processes are optimised by the sending of automatic notifications to all involved parties, and their support in the form of numerous statistics and reports.
Fehraltdorf Community
The residents of the Fehraltdorf Community can book communal recreational venues directly on the website. They use the new "Portal integration" function in 3V ROOMS to do this. Community employees can also view, manage, and – where necessary – complete the residents' bookings.
Hinwil Community
The Hinwil Community gives the resident associations the opportunity to check the availability of sports pitches, gym halls, community rooms etc. directly in 3V ROOMS and to book them in a few clicks. In addition, the local government meeting rooms are administered using 3V ROOMS.
GROB-WERKE GmbH
The GROB Group were able to use the introduction of 3V ROOMS to optimise search and reservation processes for rooms and equipment. Employees are able to search for and book rooms, catering, services and further resources with the fittings of their choice in only a few clicks.
Hirslanden St. Anna
Das Spital Hirslanden St. Anna nutzt 3V ROOMS für die Verwaltung sämtlicher Sitzungszimmer und buchbaren Zonen. Die notwendigen Dienstleister werden dank 3V ROOMS automatisch in den Prozess integriert und den involvierten Stellen übersichtliche Bereitstellungslisten zur Verfügung gestellt. Dank On Site ROOMS, das elektronische Türschild, ist auch jeder Raum aktuell angeschrieben.
IV Bern
The IV office of the Canton of Bern organises all of its meeting and interview rooms using 3V ROOMS. In addition, it is also used to administer the assignment of the various consultation rooms for doctors and patients.
Kalaidos University of Applied Sciences
Managing training rooms. Within minutes and using only a few clicks Kalaidos are able to use 3V ROOMS to edit semester plans and timetables for hundreds of lessons.
KPMG
KPMG used 3V ROOMS to ease and optimise their reception management processes. Employees can now book work stations, parking spaces, meeting rooms and all available services, such as catering, directly from Outlook.
Krebsliga
Krebsliga use 3V ROOMS to manage all their meeting rooms. Thanks to the integration of a digital signage system, visitors are greeted by an electronic welcome screen.
MIGROS – Welle7
Die Welle7 in Bern beherbergt die modernste Klubschule der Migros in der Schweiz und stellt eine innovative Business-Infrastruktur zur Verfügung. Die mietbaren Räumlichkeiten, zusätzliches Equipment und Catering sind für jedermann einfach online buchbar. Die hierfür entwickelte Buchungssoftware wurde eigens für die Bedürfnisse des neuen Konceptcenters der Migros Aare entwickelt, basierend auf dem bestehenden Produkt 3V ROOMS.
Mobilcity
Ten renowned associations and contractors from the mobility sector have joined with Mobilcity to create a high-performing, future-oriented centre of excellence for the car and transportation industry. All meeting rooms, work rooms, workshops and visitor parking spaces are managed by 3V ROOMS. Visitors are greeted by 3V ROOMS welcome screens.
Nidwaldner Kantonalbank
All of the meeting and client rooms at the Nidwaldner Kantonalbank are managed using 3V ROOMS. The integration of a digital signage system means that bookings can be displayed directly on electronic door signs.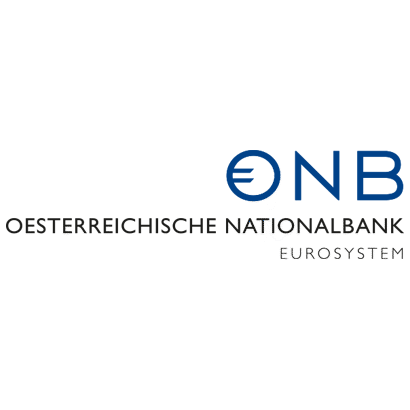 Oesterreichische Nationalbank
By introducing 3V ROOMS, the Österreichische Nationalbank has been able to make lasting improvements to the management of its complex infrastructure (meeting rooms, equipment, services).
PricewaterhouseCoopers
3V ROOMS provides PwC with optimised reception processes, meeting room bookings and the management of over 1,000 work stations, including the connection of IP telephones across all their locations in Switzerland.
Privera AG
Spaces within shopping centres can be booked online for promotional activities. The whole process, including billing, is conducted by 3V ROOMS.
SIX
In the SIX conference centre (the Convention Point in the new stock exchange) all events and meetings are planned and administered using 3V ROOMS.
City of Zürich
3V ROOMS is responsible for the scheduling of the course rooms for the IT and HR departments for the City of Zürich. Interfaces with SAP LSO have been implemented to do this. Billing for incurred costs is also done directly through communication with SAP.
University Hospital of Basel
University Hospital Basel coordinates all of its room and service offerings using 3V ROOMS. Extensive, transparent reporting options mean that preparatory and catering lists can be created and this can optimise internal processes.
UniversityHospital Zürich
UniversityHospital Zürich uses 3V ROOMS to coordinate all of its room offerings, together with the associated equipment and service options. Process costs have been optimised due to the electronic support of booking and cross-charging of resources and catering.
upc cablecom
upc cablecom uses 3V ROOMS for the management of all its meeting rooms, training rooms and other resources. Service providers and suppliers are integrated into the process thanks to 3V ROOMS.
UPK
Die Universitären Psychiatrischen Kliniken (UPK) in Basel verwalten mit 3V ROOMS Ihrer Schulungszimmer, Meetingräume, Hörsäle und Auditorien. Eine Schnittstelle zu einem Digital Signage System unterstützt Besucher und Sitzungsteilnehmer zudem visuell.